Order Tracking
Please enter your parcel tracking number below.
Thank You For Helping Us Stay In Business During These Tough Challenging Times!
We just wanted to say thank you for choosing QBUK with your order and we can't wait for you to receive your Dresses and other products you bought!
---
Shipping & Deliveries ✈️
Extra Delivery Notes:
We don't support PO box deliveries. Please place other shipping address. Thank you!
Delivery address cannot be changed once ordered, in any case you wish to change after ordering, you will be liable for reshipment costs once we have confirmed an updated address with you (if and as applicable).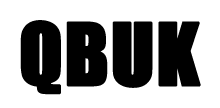 ---
We encourage you to please take few minutes of your time to read our most commonly asked questions in our support email as it answers most concerns asked in our support tickets 😊
Click here to see the FAQ's and learn more our response with COVID-19, SHIPMENTS and DELIVERIES
--------------
Want to see an example for an entire delivery journey? Please see the tracking below:
Tracking Number: YT2210421272060000
Customer Placed An Order 14th April, Shipped On April 17th, Received It 14 Business Days After Purchase. Depending On Postal Delivery Location, It May Take 7-14 business days.
After purchase, please allow 1/2 weeks to receive tracking from the carriers.
Frequently Asked Questions With Delivery Tracking:
Information Received: This means that your order was freshly dispatched and needs about 1-2 weeks to get to USA customs clearance facility.
Customs Clearance: It has arrived USA security facility. This is what every packages in the world goes through, security team is doing sanitary hygiene check, and all other checks along with millions of packages. This takes around 24-48 hours and may be subjected to be delayed up to 1-2 weeks depending on customs security backlog of orders.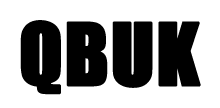 Our team will always try our best to ship as soon as you order so we can fight for the limited flight space in which the entire world is currently fighting.
So once this order finishes processing in few minutes, it will be automatically deployed to and driven to the airline's warehouse.
Please be advised, due to Christmas, and New Years mega orders. Your shipments may be delayed as millions of packages are trying to be delivered as well within the USA during these mega holidays.
We appreciate your patience with this matter!